I'm not crying, my eyes are just sweating.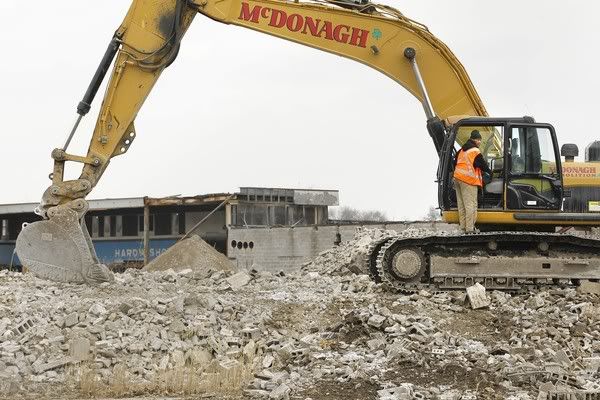 Long Abandoned Dixie Square Mall Finally Demolished
Walk with me, won't you? Walk with me as we enjoy
Dixie Square Mall
, the place that turned me on to "urban exploring" (at least looking, anyway) and stalking

abandonedplaces
.
( I said walk with me... )
I guess you could say my love affair with DSM also led me into
This American Life
since it was an episode someone mentioned in

abandonedplaces
that got me listening. That episode, by the way, is one of the best ever and you need to listen to it right now. Go
here
!