This was supposed to go up earlier, but the combination of LJ being a FAIL whale and my being sick derailed this review. Am I super-bummed that the 50 Books Challenge for 2013 only made it to 35, when in past years even in fallow times I've managed at least the minimum? Eh, just about everything in 2013 sucked. In a rare personal aside for a public post, the mainly good things about 2013 were the fact I learned that I'm stronger than I thought (even if I REALLY didn't want to have to learn that way/those ways) and that the folks I've been so blessed to have as my friends are truly the best friends for whom anyone could ever ask. My Giftmas this year was close to very, very nice (and certainly leaps and bounds and jumps from 2012's) thanks to their love (and no, I'm not just talking about the physical presents, although that is very nice and extremely thoughtful and lovely that someone is thinking of you).
In that spirit, we review 2013 in book reviews! Just a reminder: I do not count books I've read before (obviously 2013 had me leaning on some "comfort food") no matter how long it's been since I've read them (I reread
A Little Princess
which I haven't read since I was a kid, for no better reason than the fact a nice copy fell into my possession). I also don't count books I do not completely finish. If you're wondering if I'm making excuses, yes, yes I am, but I also like to explain the rules with my tallying.
You bored yet? LET'S GET ON WITH THIS.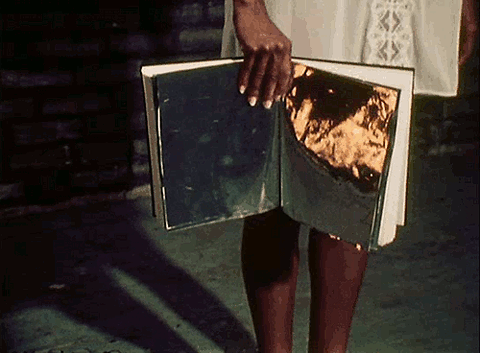 Death Bed: The Bed That Eats, 1977
( Can You Read the Can-Can? )