Profile

In the WooWoo Wonderland™
Free Account
Created on 2011-12-22 13:20:14 (#1193292), last updated 2017-09-23 (2 days ago)
9,049 comments received, 0 comments posted
2,052 Journal Entries, 93 Tags, 0 Memories, 15 Icons

About

Mini Bio
About Me:
Possibly one of the top Witch-feminist-Toriphile-writer-Silent-film-enthusiast-John Waters-worshiping-June-jazzing-glamourbombing-artists in the charmless city outside Charm City!
My art can be found
here
, on Facebook
here
, and on Flickr
here
.
My Music
Al Jolson; the Beatles; Beck; Ben Selvin and his orchestra; Bikini Kill;
Billie Holiday
; Bill Withers; Blondie;
Bob Dylan
; Bratmobile;
Cab Calloway
; Cake; the Carolina Chocolate Drops; Chuck Berry; the Coasters; Crash Test Dummies;
Creedence Clearwater Revival
; Cyndi Lauper; Daft Punk;
the Dead Kennedys
;
Dean Martin
; Depeche Mode; Dolly Parton; Donovan; the Doors;
Ella Fitzgerald
; Everclear; Fatboy Slim; Fiona Apple; Gene Austin; Grand Master Flash and the Furious Five; Heavens to Betsey;
Helen Kane
; the Indigo Girls; Irving Aaronson and his Commanders; Jack off Jill; Janis Joplin; Jimi Hendrix; John Denver; John Lennon; Julie Ruin; Keely Smith; the Kingston Trio; the Kinks; L7;
Le Tigre (okay, anything Kathleen Hanna has ever done)
; Led Zepplin; Louis Prima; Madonna;
Mary Prankster
; Maurice Chevalier; Mirah;
Peggy Lee
; Pink Floyd; Placebo; Princess Superstar; Queen;
Rasputina
; Ravi Shenkar; Red Hot Chili Peppers; Regina Spektor; early Rolling Stones; Rosemary Clooney; Roxette; Rudy Valli; Sam Cooke;
Simon and Garfunkle
; Sleater-Kinney; the Smashing Pumpkins; Sophie Tucker; Sublime; the Talking Heads; Ted Weems and his orchestra; Tom Petty; the Village People; Weezer;
THE GODDESS LIVES IN OUR VEINS: TORI AMOS
; jazz from the 1910s thru the 1950s; the Riot Grrrl movement; punk; blue grass; early hip hop; trip hop; folk; industrial and gothic; Indian sitar... Oh, and the one album in the world I can't live without?
My TV:
Cold Case Files; Forensic Files; American Justice; Batman: The Animated Series; Adventure Time; Archer; Downton Abbey; Mad Men; The Oblongs; The Simpsons [pre season 11 only with VERY rare exceptions], Arrested Development; Exit 57; Strangers with Candy;
The Daily Show with Jon Stewart
; MST3K;
The Colbert Report
; King of the Hill; The Critic; Futurama; The Kids in the Hall; All in the Family; SOAP;
My Film:
Addams Family Values; A Dirty Shame; Alice in Wonderland; Amelie, A Night at the Opera; A Streetcar Named Desire; A Trip to the Moon [1902 version]; Better Than Chocolate; Blazing Saddles; Boogie Nights; Bonnie and Clyde; Brave; Breakfast at Tiffany's; Bringing Up Baby; Bugsy Malone; Bus Stop; But I'm a Cheerleader; Chicago [2002 version]; Corpse Bride; Dr.Strangelove or: How I Learned to Stop Worrying and Love the Bomb; Duck Soup; Eternal Sunshine of the Spotless Mind; Female Trouble; Ferris Bueller's Day Off; Forest Gump; From Hell; Girl Shy; Godspell; Good Will Hunting; Gypsy [1962 version]; Hairspray [1988 version]; Heavenly Creatures; Howl's Moving Castle; If These Walls Could Talk 2; It[1929 version]; It Happened One Night; Juno; Mommie Dearest; Moulin Rouge; My Man Godfrey; Network; Office Space; Paprika; Pecker; Persepolis; Pink Flamingos; Polyester; Return to Oz; Rushmore; Safety Last; Serial Mom; Seven Years Bad Luck; Six Degrees of Separation; Slums of Beverly Hills; Spirited Away; Snow White and the Seven Dwarfs [1937 Disney version]; Strangers with Candy; Stranger Than Fiction; Superstar: The Karen Carpenter Story; Taxi Driver; The Addams Family; The Adventures of Robin Hood [1974 Disney version]; The Doors; The Freshman [1925 version]; The Golden Compass; The Graduate; The Great Dictator; The Nightmare Before Christmas; The Wizard of Oz; Tipping the Velvet; To Kill a Mockingbird; Tootsie; WALL·E; Welcome to the Dollhouse; What's Eating Gilbert Grape?; Up; Where the Wild Things Are; Who Framed Roger Rabbit?; Wristcutters: A Love Story [also almost anything with Marilyn Monroe, or by John Waters, or with Clara Bow, or a Silent comedy, or by Georges Melies or Pixar-- if there was somehow a way a film could fill all of those requirements...]
My Books:
A Man Without a Country; She's Come Undone; Persepolis; Myrtle of Willendorf, Breakfast of Champions; The Revolution of Little Girls; Feminism is For Everybody; Cheaper by the Dozen; Ain't Nobody's Business if You Do: the Absurdity of Consensual Crimes in Free Society; Cloudy with a Chance of Meatballs; White Oleander; American History Whitewashed; Shock Value; The Missing Piece; Crackpot; Where the Sidewalk Ends; Hip:a History; Change of Life; CUNT: a Declaration of Independence; any Bloom County collection; Backroads; Brain Droppings; Napalm and Silly Putty; A People's History of the United States; In the Land of Winter; I Know This Much is True; The Prophet; The American Poster:1945 to 1975; Reviving Ophelia; Collected Cartoons of the New Yorker; The Sandman [entire series]; Girl Interrupted; The Lovely Bones; The Woman's Room; The Collected Onion [any volume]; America the Book: A Citizen's Guide to Democracy Inaction; The MAUS series; 50 Facts that Should Change the World; Collected Poems of Emily Dickenson; Areas of My Expertise; Runnin' Wild: the Life and Times of Clara Bow; Me Talk Pretty One Day; Holidays on Ice; Dress Your Family in Corduroy and Denim; Naked; Forever Barbie: the Unauthorized Biography of a Real Doll; Evolutionary Witchcraft; Fall on Your Knees; Hey Dollface; The Heart of a Witch; and hundreds more I'm forgetting.....
The above was made by me. That's right, ME. You takey, I KEEEELLLL you.
Reading is Love banner created by
tiger_tyger
Made by me, yeah, ME. You take, I CUT YOU.

Glen Burnie is Love banner created by me. Credit if you use.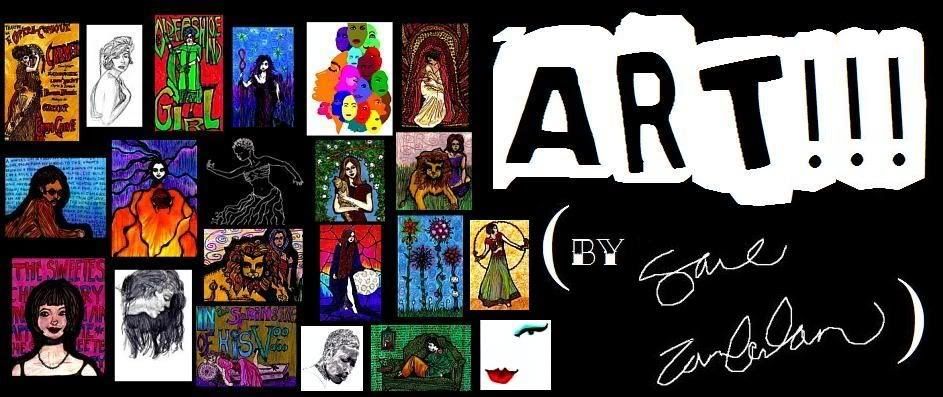 If you're feeling generous...?
If you're feeling pity...?

Credits

♠ Tori lyrics mood theme created by
spinners_end

♠ The Adventures of Robin Hood mood theme created by
applesneverlie

♠ Tori Amos animated mood theme by
gypsyremains

♠ Clara Bow mood theme created by me.

♠ Original journal layout by
ruthenia_alba, mangled to its current state by me.

Connect
1910s
,
1920s
,
1930s
,
1950s
,
abandoned places
,
activism
,
alice in wonderland
,
amy sedaris
,
animation
,
arrested development
,
art
,
art spiegelman
,
astral projection
,
atomic books
,
baltimore
, banned things, being a wise-ass, belle epoche,
bento
,
betty boop
,
bikini kill
,
billie holiday
,
black phoenix alchemy lab
,
bob dylan
, bob masse,
bohemianism
,
boys for pele
,
c.g.jung
,
cab calloway
,
carnivals
,
cartoons
,
cemeteries
,
charles addams
,
civil rights
,
clara bow
,
comics
,
cultural anthropology
,
dance
,
daveed diggs
,
david sedaris
,
destroying stereotypes
, destroying the kyriarchy, destroying the religious reich,
divination
,
divine
, dixie square mall,
dollhouses
,
dolls
,
doreen valiente
, dorothy dandridge,
dorothy parker
,
drag queens
,
drawing
,
drumming
,
edgar alan poe
,
edward gorey
, effeminate heterosexual men,
eleanor roosevelt
,
emily dickinson
, energy-working,
feminism
,
film
,
folklore
,
forensics
,
futurama
, gender-confusion,
george carlin
,
ghosts
,
glamourbombing
,
goddesses
,
gods
,
goth
,
graphic novels
,
halloween
,
hamilton
,
harold lloyd
,
helen kane
,
hello kitty
,
herbert kornfeld
,
herbs
,
history
,
human rights
,
indie movies
,
john hodgman
,
john lennon
,
john waters
,
jon stewart
,
josephine baker
,
kahlil gibran
,
karma
,
kate winslet
,
kathleen hanna
,
kevyn aucoin
,
kristen schaal
,
kurt vonnegut
,
langston hughes
,
le tigre
,
libraries
,
lin-manuel miranda
, louis carroll,
louise brooks
, maelcum soul,
magic
,
magick
,
marilyn monroe
,
marlon brando
,
mary magdalene
,
mary prankster
,
mata hari
,
miniatures
,
mst3k
,
museums
,
mythology
,
neil degrasse tyson
,
paganism
,
pagans
,
pastiche
,
paul dinello
,
paul simon
,
photography
,
pixar
,
politics
,
psychology
,
punk rock
,
rasputina
,
reincarnation
,
rob riggle
,
rory albanese
,
runes
,
samantha bee
,
scrying
,
silent movies
,
social justice
,
sociology
,
stefon
,
stephen colbert
,
strangers with candy
,
streetcar named desire
,
t.s eliot
,
t.s elliot
,
tarot
,
the colbert report
,
the daily show
,
the jazz age
,
the moon
, the non-mainstream,
the occult
,
the onion
,
the paranormal
,
the sandman series
,
the simpsons
,
theater
,
theda bara
,
this american life
,
tori amos
,
transvestites
,
trina robbins
,
urban legends
,
vaudeville
,
vincent van gogh
, walters art museum,
witchcraft
,
witches
,
writing
,
wyatt cenac

People
[View Entries]

[livejournal.com]
aybara-max
,
bigukgal
,
bottomlesslake
,
daisydumont
,
darkfaery1
,
favabean05
,
frozendoll
,
homicida-hk
,
iamashamed
,
jhyj
,
klaudyna
,
litterthisheart
,
lurlinism
,
myownghost
,
nivcharayahel
,
nm-317
,
omelton
,
overandoverture
,
punkishgrin
,
rebus
,
rehime
,
rosalieraym2
,
sayyesand
,
sloppycronkite
,
smilesawakeyou
,
thedailyview
,
useyrwords
,
very-pink
,
violent-rabbit
,
w-thit
,
warriorpoet

Communities
[View entries]

Feeds
[View Entries]

Subscriptions (0)

Linking
To link to this user, copy this code:
On Dreamwidth:
Elsewhere: